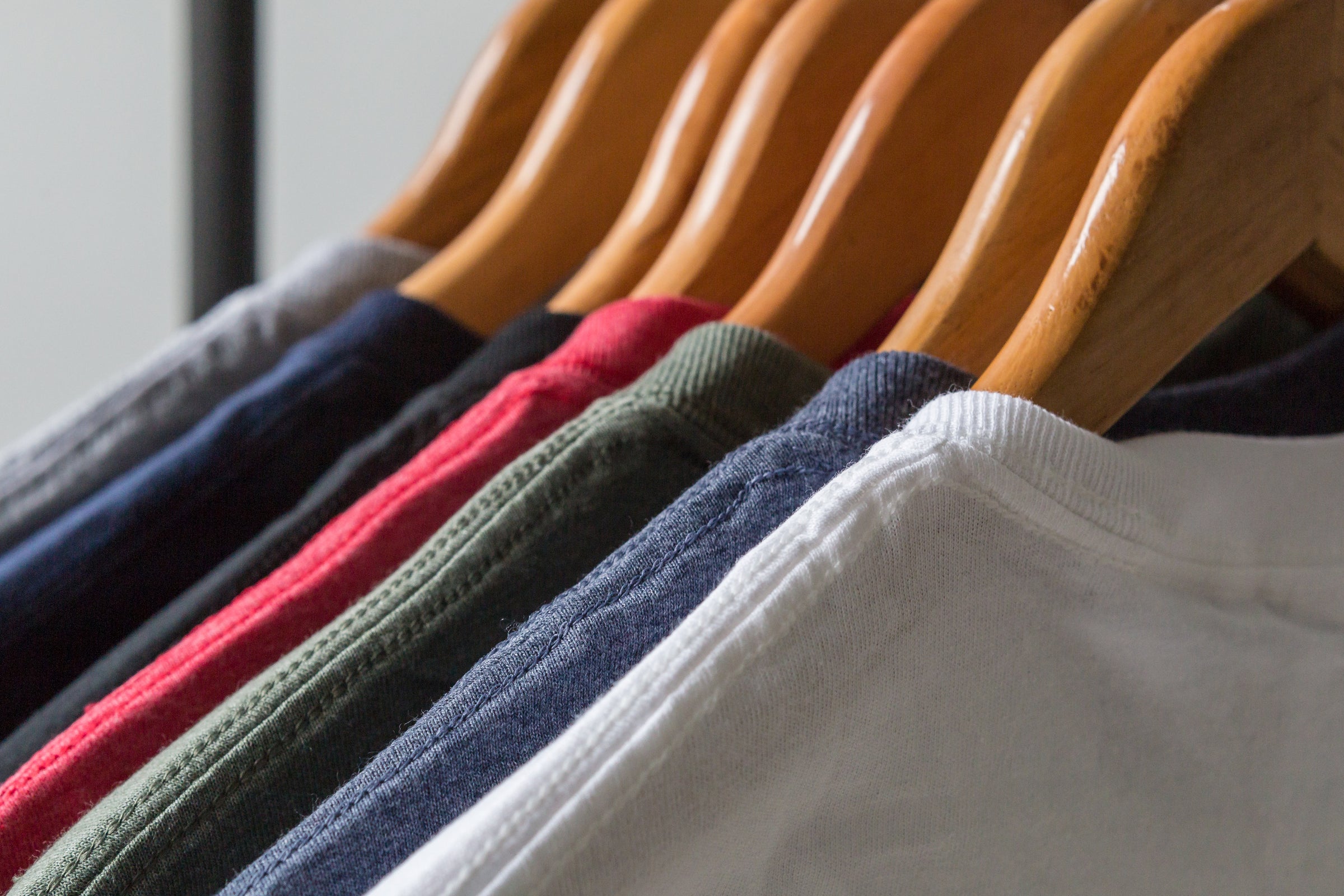 Individual clothing according to your wishes
Welcome to Blessed B2B, individual textiles & accessories exactly as you wish.
Personally
My name is Simon Georg, I am the founder and managing director at Blessed and would be happy to advise you personally and offer you a good, cost-effective solution for your desired products.
As a trained polygraph (media designer), I would be happy to personally take care of your graphic work. With me you have everything from one source.

I would be happy to meet you.

Simon Georg,
your personal contact at Blessed GmbH
Want an offer?
I would be happy to make you a non-binding offer. Write me a message right now. I'll get back to you today if possible.
Price list
Do you just want to see our prices or are you wondering what fairly produced textiles cost with us? No problem, here is the current price list:
Finishing
Transfer printing
Transfer printing is high definition, bright, washable and durable. Textiles finished with transfer printing combine the advantages of photo printing with flex printing. Transfer printing is suitable for runs with one or more color graphics, photos, logos or images on dark and light textiles. The motif is first plotted, then contour cut, applied with a transfer foil and pressed onto the textile under pressure and heat.

Screen printing
Screen printing is a printing process in which the ink is printed onto the textile with a squeegee through a fine-meshed fabric. In areas of the fabric where no color is to be printed, the mesh openings of the printing screen are rendered color-impermeable. This printing process is suitable for large print runs and impresses with its color brilliance and longevity. We print most editions using screen printing. We work and use GOTS colors that are environmentally friendly and allergy-free.
Digital printing
Digital textile printing offers a variety of colors without additional costs. It is particularly suitable for printing on T-shirts and sweatshirts. In this printing process, textiles are directly printed in multiple colors using wet-on-wet technology, without additional costs such as film or screen production. The print result impresses with brilliant colors, the finest details and excellent wash resistance.

Embroidery
Embroidery is the noblest way to transfer a motif to a textile and looks exclusive and is durable. Up to 15 colors are possible. The price is determined by the size of the motif, i.e. by the number of stitches. However, not all motifs or textiles are suitable for embroidery. Filigree embroidery motifs are difficult to implement and the embroidery motif should generally have a minimum letter height of at least 5 mm.

Other types of finishing
We are also happy to offer other types of finishing such as flock printing and sublimation printing.